We advocate for policies at the state and federal level that support home visiting and the families we serve. Our advocacy efforts emerge out of our core beliefs.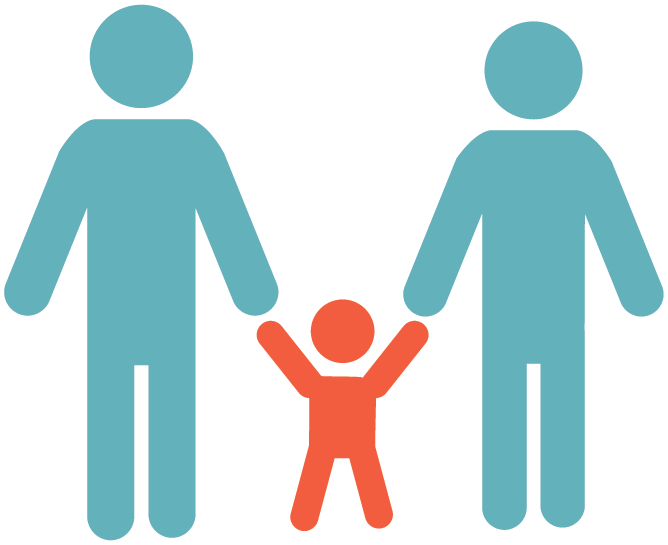 Family Support
We believe every parent has potential, and that families are the most critical resource for
their child's growth and development. We believe parents succeed when they feel supported and are provided with the resources and tools, they need to be successful.
We advocate for policies and programs that provide families with a broad range of supports from child and caregiver health/ mental health, to school readiness, and family economic security. When families core needs are met, they can focus more deeply on being their child's most valuable teacher, trainer, and mentor in life.
Early childhood education/childcare
We believe all families should have the early learning supports to prepare their children for kindergarten and that empowering parents and reaching parents where they are creates a pathway to lifelong engagement in their child's development.
We advocate for policies that strengthen and expand early learning supports for families through a mixed delivery system. We support policies that enable parents to select – and afford – high quality early learning opportunities appropriate for their family.
Data-informed policy
We believe in using the robust research into early childhood programs to direct us toward public policies we know are most likely to benefit children and their families.
We advocate for policies that promote the utilization of evidence and data to inform how and where we invest resources.
Increased investment in early childhood systems
Colorado prospers when our children to thrive. We believe investing resources and energy in children and their parents during early childhood creates the solid foundation to build a lifetime of well-being.
We advocate for policies that invest significantly in the early childhood years and promote the systemic changes needed to create a coordinated early childhood system. We actively support policies that invest further in parent empowerment and engagement programming including home visitation.
Supporting the Colorado Home Visiting Coalition
In alignment with these priorities, Parent Possible houses, the Colorado Home Visiting Coalition (CHVC). CHVC collaborates to strengthen and advance effective home visiting services across Colorado.
Working to ensure that all families in Colorado are supported to thrive, CHVC is a coalition of leadership organizations representing the statewide and local level needs of early childhood home visiting programs. To learn more visit www.cohomevisiting.org