A love of learning begins at home.
Home Instruction for Parents of Preschool Youngsters (HIPPY) is an evidence-based home visiting program that helps parents prepare their 2, 3, 4 and 5-year old children for success in school and throughout life. Using curriculum, story books and other materials, parents strengthen their children's cognitive, literacy, social/emotional and physical development. HIPPY strengthens both communities and families by empowering parents to play an active role in preparing their children for school. 
HIPPY utilizes a peer-delivered, home visitation model, with trained home visitors providing weekly visits to work one-on-one with parents of preschool aged children (those who are 2, 3, 4 and 5). Curriculum for 5-year-old follows the child through kindergarten, reinforcing learning through a very intentional home-and-school connection. The program also provides monthly group meetings.
---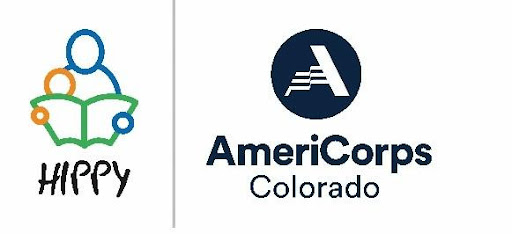 Parent Possible is proud to partner with AmeriCorps to make our HIPPY program a success. Click here to learn more about AmeriCorps
Proven Impact
Decades of research have shown that HIPPY works. Here are just a few of its impacts:
Improved school readiness
Increased parent involvement in schools
Increased family involvement in local community activities
Strengthened parent-child relationship
Components critical for success
All HIPPY programs around the world follow the HIPPY model:  a developmentally appropriate curriculum, with role play as the method of teaching, staffed by home visitors from the community, supervised by a professional coordinator and with home visits interspersed with group meetings as the delivery methods. The HIPPY model has four components.